Five Great Reasons to Choose a Career in Digital Marketing
If a career path that combines creativity, data analysis, and the power to inspire and engage audiences in innovative ways sounds exciting, a digital marketing career could be right for you. Additionally, digital marketing is one of those career trends that is constantly changing.
But Digital marketing is not just a trend; it's a dynamic and ever-evolving field that shows no signs of slowing down. With the increasing reliance on digital platforms for everything from shopping to socializing, businesses across the globe are allocating substantial budgets to capture the attention of their online audiences. 
This demand translates into a multitude of job opportunities for digital marketers, spanning from entry-level positions to specialized roles in a variety of areas because digital marketing careers embrace versatility.
So, whether you're passionate about writing, graphic design, coding, or analyzing marketing data, you have a niche within digital marketing. This versatility also extends to industries—digital marketers are needed in virtually every sector, from e-commerce and technology to healthcare and entertainment. 
Moreover, the nature of digital work often allows for remote and flexible work arrangements, granting you the freedom to work from different locations and adapt your schedule to your lifestyle. You may even become an independent digital marketing consultant, helping companies improve marketing goals or launch their digital marketing strategies. 
Here are some more reasons to seek a digital marketing career.
Digital Marketing Skills Remain in High-Demand
The American Marketing Association said that when you look at the $460 million in the digital advertising and marketing market, you'll see the urgent need for skilled professionals in the digital marketing space.
They point to Aquent's 2022 Salary Guide, which showed salary increases trending upward for:

Social Media Managers (17%)
Digital Marketing Specialists (12%)
Presentation Designers (11%)
Copywriters (8%)
Digital Marketing Managers (7%)
There are entrepreneurship opportunities

If you have the means, SEMRush says it's a good idea to consider starting your own digital marketing agency. With high budgets and demands, there are plenty of opportunities to use your knowledge to help other businesses. However, they share three essential questions to ask before you move forward:
Is there a demand for YOUR service?


There might be ways that your services overlap with others in your space, so you need to demonstrate what makes you different. 

Can you produce results?


One way to answer the differentiation question is through results, especially social proof and client testimonials.

Can you build a team?


If you decide to launch an agency (instead of a sole proprietorship), you'll need a team to scale your business. SEMRush says, "Adding part-time and full-time employees means navigating different legal, recruiting, training, and management landscapes."
You Can Be Creative, Strategic, or Both

Depending on the work situation or size of the company, a digital marketing career can be rooted in creativity, strategy or a combination of both. On the creative side, crafting compelling ad campaigns, designing engaging content, and conceptualizing innovative marketing ideas come into play.
However, data analysis and market research strategically drive these creative endeavors. This combination ensures that your creativity isn't just aesthetically pleasing and effectively targeted toward the right audience at the right time.
You'll know the impact of your work by measuring results. Those results can be a gratifying part of a digital marketing career. Who knows? Your creative or strategic work could have a powerful local, regional or global impact.
With the power of online platforms, campaigns have the potential to reach a global audience, transcending geographical barriers. This global reach empowers digital marketers to influence diverse audiences, promote cultural understanding, and contribute to cross-cultural conversations—all from the comfort of their laptops.
It's Possible to Make Digital Marketing a Career Change

If you find yourself with an increased interest in digital marketing, it's possible to make it the focus of a career change. Since we know it's an evolving, high-demand and versatile industry, your first step in a career change should be recognizing what elements of digital marketing interest you. 
Content Creation?

Content Strategy?

SEO?

Social Media?

Data Analytics?
Along with identifying your area of focus, ask yourself:
"What do I know, and what do I need to learn?"

As a consumer, you might already have a good sense of what engages or frustrates you in the advertising world, which could provide you with a sound basis for a strategy. However, it would be best if you worked to develop skills to make you attractive to employers with digital marketing needs.
If you don't have two to four years to complete a degree in marketing, you could enroll in a digital marketing bootcamp that helps you hone your skills in less time. 
LinkedIn isn't going to be just a good source for showcasing your new digital marketing skills and experience. You'll also find several digital marketing experts on the platform. Many of them share insights and resources on modern digital marketing trends and ideas.
Continued Learning Never Ends
Did we mention that the digital marketing space is constantly evolving? That means you will always have new paths to learn new digital marketing skills, strategies and ideas. It's the only way to thrive because, in the realm of digital marketing, stagnation is not an option. 
With the rapid pace of technological advancements, digital marketers are in a constant state of learning. New platforms, tools, and strategies emerge regularly, challenging professionals to stay updated and innovative. This continuous learning curve ensures that a digital marketing career remains intellectually stimulating and future-proof as adaptability becomes a coveted skill in an ever-changing landscape.
So, a career in digital marketing is a dynamic and multifaceted journey that blends versatility, creativity, analytics, and audience. Its constant evolution makes it a long-lasting and essential aspect of modern business. 
As digital platforms continue to shape our world, the demand for skilled digital marketers remains high across industries, offering many opportunities at all levels of expertise. The adaptability of digital marketing careers allows you to find your niche, whether it's in content creation, SEO, social media, or data analytics. 
Plus, the potential to explore entrepreneurship, global reach, job variety, good salaries and continuous learning makes this field an exciting and rewarding choice for those ready to embark on a digital marketing career.
Author Bio:
Anjani Vigha is a technical as well as creative content writer at Thinkful, a Chegg service. She is an outgoing person, and you will find her near books, arts and explore the miraculous world of technology. Connect with her on LinkedIn or Twitter.
Digital Marketing and Its Effects on Start-up Business
Digital marketing has a significant impact on start-up businesses, particularly in today's digital age where most consumers are online. Some of the effects of digital marketing on start-ups are:
Increased reach: Digital marketing enables start-ups to reach a larger audience, both locally and globally, through platforms like social media, email marketing, and search engines.
Cost-effective: Compared to traditional marketing methods, digital marketing is often more cost-effective, especially for start-ups with limited budgets. Digital marketing strategies like social media marketing and email marketing can be executed for little to no cost.
Improved customer insights: Digital marketing tools like analytics and tracking enable start-ups to better understand their target audience and make informed decisions about their marketing efforts.
Better engagement: Digital marketing allows start-ups to interact with their target audience in real-time, building stronger relationships and increasing brand loyalty.
Higher conversion rates: Effective digital marketing strategies can result in higher conversion rates, turning leads into paying customers.
Targeted Advertising: Digital marketing tools, such as social media and search engine advertising, allow businesses to target specific demographics, such as age, location, and interests, increasing the chances of reaching the right audience.
Measurable Results: Digital marketing provides data-driven insights and metrics that can be used to measure the success of campaigns, making it easier to refine and optimize marketing strategies.
Increased Exposure: Digital marketing provides start-up businesses with a platform to increase their online visibility and reach a wider audience, helping to build brand awareness and increase sales.
However, there are also potential drawbacks to digital marketing, such as the crowded and competitive digital space, where start-ups may struggle to stand out among established brands. Additionally, digital marketing requires a certain level of expertise, which some start-ups may not have in-house.
Overall, digital marketing is an essential tool for start-up businesses looking to reach a wider audience and grow their brand. When used effectively, it can lead to increased exposure, customer engagement, and ultimately, business success.
Brand Label Design: Used as a Launchpad for New NZ Product
It might be challenging to introduce a new product into a foreign market. The market is becoming increasingly competitive as businesses introduce more high-quality products, making it difficult for emerging enterprises to thrive and make money.
Your label design nz is the second most important determining element for your profit-generating rate after the quality of your product. Thanks to the label design, your product stands out on the shelf among your competitors' goods.
There's no denying that a well-designed brand label can help boost the visibility of your new NZ product. In today's competitive market, getting your product in front of as many people as possible is essential. That's where a good brand label comes in – it can help you stand out from the crowd and make your product more appealing to potential buyers. Here are some tips on creating a premium brand label that will look great and help your NZ product sell faster.
Why is Label Design the top choice for a new NZ product launch?
Label design is the perfect choice for a new NZ product launch if you want to create an attractive, professional look that will help your products stand out from the competition. Not only does label design allow you to customize each aspect of your product's appearance, but it can also assist in promoting your brand and building customer loyalty. Furthermore, custom labels make it easy for consumers to find and identify your products when shopping at local stores or online.
When designing labels, be sure to take into account factors like colour and font size. Additionally, use catchy slogans and designs that are eye-catching yet simple enough for customers to understand. And finally, make sure all labelling is legible indoors and outdoors in bright sunlight conditions. By following these guidelines, you can ensure that your new NZ product launch is successful!
How to Increase the Chances of an NZ Product Launch's Success?
Planning is one of the most important factors affecting a product launch's success. Make sure to have a clear vision for your product and how it will benefit your target NZ market. Next, develop a detailed business plan that considers marketing research, manufacturing feasibility tests, and more. Finally, put together an effective team of experts in different areas such as sales, design, engineering, and more.
When everything is ready to move forward with your launch promo campaign, set realistic expectations for leads and social media followership; looking at the resources available at this point, on what you can realistically deliver, don't over-promise or under-deliver.
And lastly, remember: consistency is key! Always keep track of progress via weekly reports or blog posts so that everyone involved knows what's going on and where they stand headed forward.
Design Process of Product Label that Enhances NZ Brand Identity
A firm wants its customers to understand how valuable its product can be to them when it is developed and launched.
Product labelling is one method of effectively carrying out that communication. It is one method businesses use to set their products apart from those of rivals.
You could not meet your sales goal if your label design were straightforward. Additionally, it's critical to realize that creating a label can be challenging. Below are some suggestions for producing a title that will be valuable to your company and ultimately aid in growing sales and spreading brand awareness in the marketplace.
– Determine Your Target Audience
One of the most significant shifts is that creating a label for your target audience differs from creating a label for everyone. This will assist you and your label designer in coming up with pertinent content for your business and a unique idea for the design to target the consumers in your niche and influence them to choose your product.
– Specify the appropriate typeface and colour
One of the essential parts of label design is label customization. Ultimately, it contains all unspoken exchanges between the brand and the intended market. Not caring about the label's typeface leaves one feeling empty.
Make sure the font style you choose is readable and has a hint of creative design to convey the product message without having to compromise the logo's essential elements.
– Importance of the Correct Material
In addition to choosing what will be put on the label, it's crucial to pay attention to how the label will appear once it has been printed because it influences how people perceive the brand.
Therefore, selecting the label's material is preferable before starting the design process. When printing the label, using the appropriate material, such as matte or gloss paper, can make a significant difference.
– Use of White Space Correctly
The void in your design known as "white space" has a more creative impact on sales.
In the modern world, it is crucial to employ the white space creatively to impress the audience. This will give your label a rich, timeless appearance and help customers notice the specific label features you used.
– Research Your Competition
It's crucial to keep up with and understand the latest trends your competitors are using, whether you're having your product label produced for the first time or simply getting a redesign.
Customers are drawn to products with more attention-grabbing names and concise but accurate information. Finally, to build a strong label, make sure your designer is fully aware of your competition and strategy.
Final Thoughts!
With label design, you can create an attractive, professional look for your products that will help them stand out from the competition. Not only does label design allow you to customize each aspect of your product's appearance, but it can also promote your brand and build customer loyalty.
Knowing that your customers are important, we take the time to get to know them and their needs. What's more? We offer a wide range of customization options so you can create a unique label.
Get in touch with us today and let us help you create a label design that will make your products shine!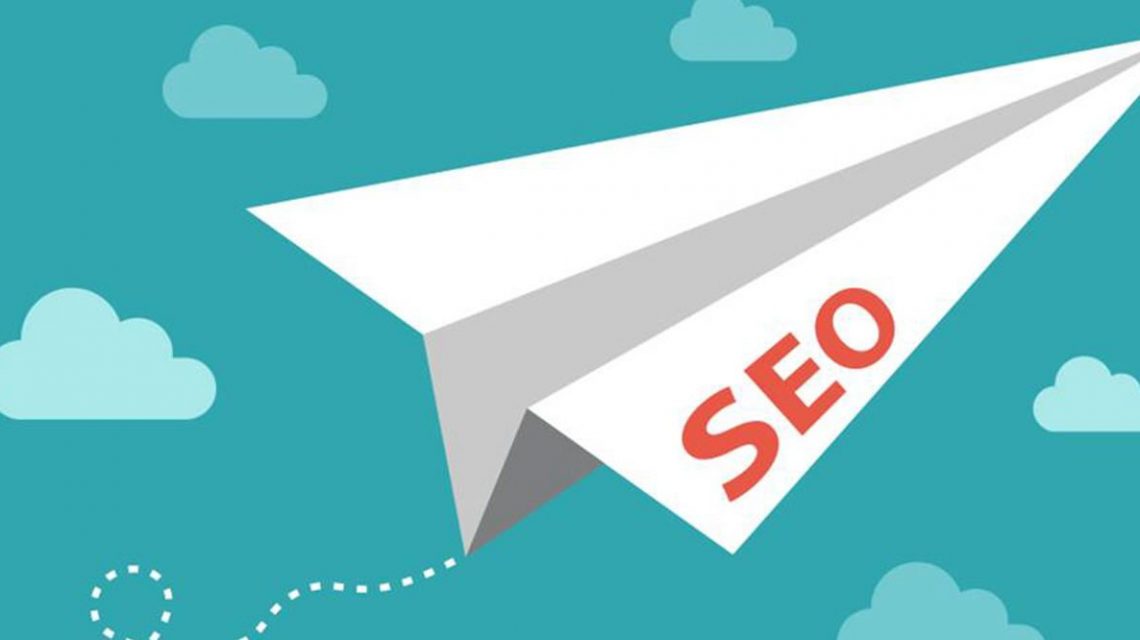 SEO stands for search engine optimisation and, as the name suggests, is the process of improving/ optimising a website in a way that search engines can interpret it. Its key purpose is to improve rankings in organic search engine results to increase the quantity and quality of website traffic which can ultimately lead to increased conversions and sales. In this article we explore the 3 key areas of SEO; technical, on-page and off-page.
Technical SEO
A technically sound website must load quickly and be easy to crawl and index by search engines. The correct implementation of technical SEO is crucial in helping search engines to understand a website and what the website is about. There are a number of factors involved in proper technical SEO setup and maintenance of a website, such as;
Site speed
Today, people expect web pages to load quickly. If a website doesn't load in under 3 seconds, more than half of site visitors will leave which contributes to a higher bounce rate. This provides your company with two key issues, firstly the loss of customers as they will leave and move on to another website out of frustration. The other is that search engines like Google are committed to providing users with the best possible experience. Google knows that slow loading websites offer a less optimal user experience and therefore prefer sites that load quicker.
In fact, page load speed is a direct ranking factor used by Google's algorithm. Therefore, if your page or website takes longer to load, it will not rank as highly making it less visible to users. There are a number of ways you can reduce your page load time including:
Using a performance optimised hosting platform such as WordPress or Shopify.
Compress image sizes.
Enable browser caching & cache your pages.
Reduce redirects.
Crawlability
Crawlability refers to search engines' ability to access and crawl a website. If a site has no crawl issues, the web crawlers can access content easily by following links between pages. Some best practices SEO methods to improve crawlability include:
Submitting a sitemap to Google.
Knitting internal links into the fabric of your website.
Consistently adding new content to the website.
Regularly updating old content on the website.
Quick page load speed.
Monitoring and fixing any crawler issues.
Fixing crawler issues
If you have worked hard on a website but see that your content is struggling to reach the first page of search engine results, there may be an issue you have overlooked. This important element of technical SEO is the monitoring and fixing of any crawler issues. These issues include the following:
NoFollow links– these are links that have been marked as NoFollow in the pages code meaning the crawler can't follow links on a page.
Broken links– these are always a bad experience for a user and is when a link points to a page on a site that doesn't exist. This could occur because a page has been deleted or removed and the link has not been updated.
Site map error– this could be caused due to a formatting error which might include invalid URLs, missing tags etc or because the wrong pages are included in the sitemap.
Redirects– redirects are sometimes necessary to forward users to a more relevant page, however, if two pages get redirected to each other, this can create a redirect loop, wasting crawl bots time.
Page duplicates– one of the most commonly occurring crawler errors is duplicate content usually caused by poor website architecture.
Indexability
After a site is crawled by search engines, it is then analysed and added to an index. This is where search engines like Google categories information and content found on a website so it is ready to be displayed in search results.
Site maps
A sitemap is a file that you can submit to Google which provides information about the pages, videos and other information on your website and importantly, the relationship between them.
All too often, markers fail to submit sitemaps to search engines because it is not essential since bots will crawl your site eventually. We highly recommend submitting a sitemap to search engines because it allows them to crawl your site more efficiently and can speed up the indexing and ranking process.
Structured data
Structured data is an excellent way to help search engines understand your website. Using the fixed HTML format known as schema markup, you can tell search engines exactly what your content is about. This improves the way search engines read and represent your page in search results, allowing search engines to provide more informative and relevant content to users.
Examples of schema markup include:
Products
Recipe
Events
Revies
Local business
On-page SEO
On-page SEO refers to the elements of search engine optimisation that you control within your website. It covers content, title tags, headers, images, meta descriptions, structured data and more. It is a crucial part of SEO because it tells search engines what your website is about.
Keywords
Keywords are the primary focus of on-page SEO. The first step in creating an effectively optimised web page is to identify relevant keywords that have a high search volume and low competition. You then need to create individual pieces of content that are dedicated to each specific keyword. To do this you must include the key term in the following places:
Title tag
Headings
Meta description
First paragraph (first 100 words of text)
Alt text of images on page
URL
Off-page SEO
Off-page SEO refers to the actions taken to improve your search engine rankings that fall outside of your website. It can involve a variety of actions including guest blogging, building backlinks and being active on social media. Developing back links is a critical element of SEO because it has a huge impact on a website's domain authority. A domain authority is a ranking factor of search engines that determines how authoritative a website is, so, the higher it is, the better your rankings will be.
Websites that have a high domain authority include; The BBC, The Guardian, Sky News, NHS, Amazon etc. These sites have been around for a long period of time and are trusted sources. Whilst gaining a backlink from these sites is incredibly difficult, it is possible to backlinks from other authoritative websites.
Summary
In summary, whilst it is clear there is a lot of work that goes into effective SEO, the benefits are long-term rankings which can drive traffic and revenue for years to come. If you are in need of an SEO specialist, we recommend getting in touch with an agency such as Our Digital Team who provide this type of services. It is possible to complete the work yourself, but if you don't have the time, knowledge, or experience, it may be much more cost and time effective to have help from the experts.